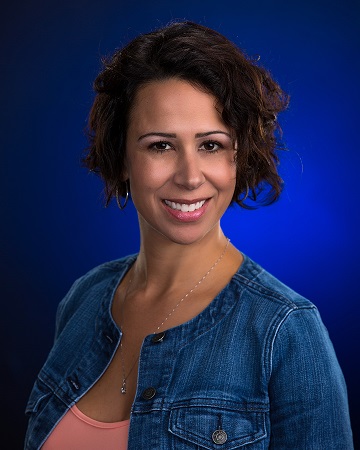 My relationship with Cortland County has been 40 years in the making. Being born and raised here and residing in a few different towns and quaint villages Cortland County has to offer. My personal life consists of 3 wonderful children, two young girls, and one son. I am married to (Cortland rooted as well) Thomas Cullip who is no stranger to the bowling and softball life. Family is very important to me and I have been fortunate to have many of them stay local to the area. My mother Sheila Tarbell and step-father Jeffrey Tarbell owned Malarky's Pub and Grub in McGraw, NY for almost 20 years and are now enjoying retirement. Robert Popa, father and Diane Popa, step-mother, residents of Homer, NY are very involved with me and their grandchildren.
Education has always been important to me and I pride myself in receiving my bachelor's degree in 2009 in Human Services and the Community from SUNY Empire as an adult learner. Centering my education on interpersonal communication and relationship building with individuals and families, aids me to perform a very needs based approach to being a Realtor and the ability to tune into my clients on a personal level. I look forward to the relationships that I will establish in this profession. I assure a fulfilling and satisfying experience with one of the most important ventures a person can make, purchasing a home. The confidence you will instill in me, my abilities to follow through, accuracy, and commitment to your needs will be easily achievable. You being a priority from start to finish will be the main goal.

Pam was amazing! Got a listing up two days after I contacted her and my house was under contract in 2 days. She made the whole process so easy and was always available to talk to. Best Realtor I've worked with!

Hmaclean16
From start to finish, the process was incredibly smooth. Pam gave great advice to get my home ready for sale and kept me informed along the way of what I needed to do to keep things moving along. I could not have had a better experience and appreciate her extensive real estate experience.

J. Stoddard
Pam is great to work with! She has tremendous knowledge and is very thorough in the process. She does everything in a timely manner and is a helping hand along during the whole process.

BrentRussell258
In this market we needed a Realtor that would step up to the plate and win us a house, and that's exactly what Pamela did. She use tactics in this market that made us win our first home that we would've lost had we used anyone else. Can't wait to move into our new home and we would recommend Pamela 100 times over to all of our friends and family.

Masonbellrose02
Pam went above and beyond to help us through all of our hiccups with selling. She was able to keep me reassured that thing would be ok and everything would work out

C. Barber
Pam made selling my house extremely easy. She told me exactly what I should do to prepare my house for sale, I followed her advice, and it sold in one day! She explained each step in the process, and explained everything thoroughly and answered any questions I had promptly. The experience could not have gone better! I would recommend her to anyone needing a Realtor!

J. Stoddard
I found Pam through word-of-mouth from friends and family. Pam was very helpful to me. She responds to me almost immediately each time I send an inquiry. She bent over backward to get me into the homes that I wanted to see. She also educated me on the buying process. Even now that my house has been purchased she still answers my questions. I doubt I would find a better Realtor.

J. Heider
Pam's knowledge of the Cortland market is very thorough and she gave us excellent advice on preparing our home for sale. She deftly handled all our anxieties. And she added addenda to our contract and motivated all the attorneys to smooth the way to closing.

B. & S. Smith
Pam is very knowledgable, hard working and will work to find houses for you, and suggest things you may not know you want and need. She was really able to get us into homes and when she wasn't she used an associate to help get us into a home we wanted to see. Pam knows what she is doing and how to structure contracts to help you win the battle in these crazy times.

G. Nicholas
Working with Pam as our buyer's agent was hands down the smoothest experience we've had with home buying. She was extremely timely at all points of the process and checked in during those downtimes while the lawyers get paperwork done. Pam also has great relationships with local lawyers and banks, so everything about the process has been smooth from start to finish. If you're buying or selling in Cortland County, go with Pam!

Ksilv88