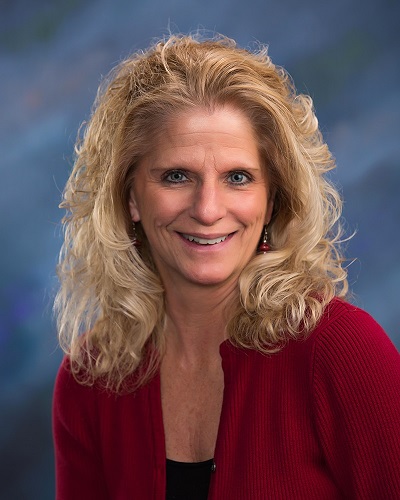 REALTOR:
New York State Licensed Salesperson
Member of the Cortland County Board of Realtors
Cortland County Multiple Listing Service
Member of New York State Association of Realtors (NYSAR)
Member of National Association of Realtors (NAR)
I have lived in Cortland and Homer all of my life; graduated from Homer High School, attended Boces and TC3 for Business Management.
I have spent most of my life working with the public, from being part of Garry's Riverside Diner, retail in Ithaca, and the last 22 years as a Customer Service Banking Representative.
I love to spend time with my husband Mike and daughter Taylar, as well as my family and friends. In my spare time I enjoy camping, gardening, crafting, attending the local CRT plays, working out and enjoying wine and craft beer tasting.
I compete in the local 5k's, volunteer at the Homer Athletic and Music Boosters concession stand. I am also involved in many not for profit programs. I enjoy being involved in activities in my surrounding community.
When the time comes and you are thinking of selling your property or purchasing a new one, please give me a chance to help you explore your many options. Let me apply my knowledge and customer service to make one of the largest and exciting transitions in your life as smooth and enjoyable as possible. I will guide you through the entire process and be there until the end and far beyond.
Looking forward to working with you!!!

It was easy peasy working with Pam when concerns about the house came up. Pam responded promptly and kept things moving, and most important got back to me with results.

C. Rumpf
Pam was super nice and helpful, as I was worried about what to expect when we looked for a house for my daughter and myself. She made a list of possible houses, we found the houses that are the perfect fit for us. The process was very smooth. Not only have I found a new friend, which says a lot about your Yaman Real Estate, but I also had the best help I could expect in such a stressful time.

M.G.
Pam was ready to assist with our desire to look at this property, even though we lived 4 hours away. She was willing to accommodate our schedules and take us on a tour of the property at our convenience. We then placed a bid, with Pam's guidance, which was accepted, and moved on to the next steps in the process. From start to finish the whole process went smoothly and quickly, thanks to Pam's advice and assistance. She was readily available to answer any questions we had and research information that she thought would be of assistance throughout the entire process. We are very pleased with Pam Williams and would recommend her to buyers and sellers alike.

D. Klein
I have worked with Pam Williams on several property sales and purchases in the past 3 years or so. She stays on top of things so closing runs smoothly. We hit a couple of snags in the process on a couple of closings, but it was on the opposite side of the deal than Pam and I. Pam stayed on top of the items and did her very best to keep things on track. She is very professional, always kept me up to date on where everything was at, and goes above and beyond to make sure the deal goes through.

C. Henry
I have bought and sold several properties with Pam as my agent. She always brings her "A game"! Pam is the ultimate in professionalism. Always on top of every aspect of the sale and my needs. l do recommend Pam to everyone I know.

A. Walrath
Pamela Williams had a task in front of her trying to help me buy a house from 2000 miles away. Not only did she find me a house as close to what I needed as was available, but she took on all the repairs and inspections I couldn't be there for. She even included my mother in the process at my request as she was local to the area. We've been here nearly 6 months now and we're still happy with my new home.

A. Mowry
Pam is very personable and went over and above to make the sale of my property easy. Pam was outstanding!

J. Shelly
I am looking for information on different properties, and I found Pam's listing. I had a great experience working with Pam! I felt at ease with the whole buying process and no pressure.

S. Balas
Magnanimous thank you to Pam for finding our sanctuary, our place of peace, our home. Thank you for all your diligence and great care you put forth into finding our home, and for being the wonderful soul you are! Again, thank you.

M. Ryan
Pam Williams has been relentless in renting my apartment on Otter Creek. She is a hard worker and cares about those she works with. I would not hesitate to ask her for assistance in the future.

J. Booth