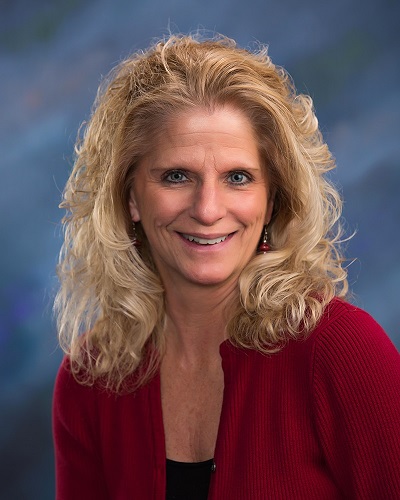 REALTOR:
New York State Licensed Salesperson
Member of the Cortland County Board of Realtors
Cortland County Multiple Listing Service
Member of New York State Association of Realtors (NYSAR)
Member of National Association of Realtors (NAR)
I have lived in Cortland and Homer all of my life; graduated from Homer High School, attended Boces and TC3 for Business Management.
I have spent most of my life working with the public, from being part of Garry's Riverside Diner, retail in Ithaca, and the last 22 years as a Customer Service Banking Representative.
I love to spend time with my husband Mike and daughter Taylar, as well as my family and friends. In my spare time I enjoy camping, gardening, crafting, attending the local CRT plays, working out and enjoying wine and craft beer tasting.
I compete in the local 5k's, volunteer at the Homer Athletic and Music Boosters concession stand. I am also involved in many not for profit programs. I enjoy being involved in activities in my surrounding community.
When the time comes and you are thinking of selling your property or purchasing a new one, please give me a chance to help you explore your many options. Let me apply my knowledge and customer service to make one of the largest and exciting transitions in your life as smooth and enjoyable as possible. I will guide you through the entire process and be there until the end and far beyond.
Looking forward to working with you!!!

I recently had the pleasure of working with Pam Williams from Yaman Real Estate for the purchase of a new home. Since I live out of state, Pam had the added task of communicating not only myself, but my father who was handling walk throughs, isnpections, and all questions best solved on site. Pam answered any questions directly and honestly. Pam's concern for the clients welfare was obvious as was her thoughtfulness regarding the customer. Should I or anyone I know need a good real estate agent in the future, I would wholeheartedly recommend Pam.

M. Carman
"My wife Judy and I would like to express our complete and total satisfaction in dealing with Yaman Realty and more specifically, our direct interactions with Pam Williams, one of your brokers. Pam's attention to detail, willingness to anticipate and solve problems made the selling of our home on Groton Avenue in Cortland, New York, a very satisfying experience. Pam met and spoke with us many times. She helped to set a reasonable selling price that both my wife and I could feel comfortable with, sold the property in one day and at the full asking price. We are hard pressed to ask for much more, but Pam also helped shepherd the entire process for us - as we were out of state during this entire transaction. For any issues, small or large, she used her local knowledge and business savvy to either avoid, or to solve. I do not recall another real estate broker or another real estate firm ever representing us in such a thorough manner. Pam's professional demeanor and her representation of your firm should not go unnoticed. We would like to commend both your broker and the Yaman firm for a job well done. Thank you Pam Williams. Thank you Yaman Real Estate.. "

J. and B. Finucane
Pam is absolutely great! She kept working very hard even after the sale was complete. Over all knowledge of the current market was exceptional. Pam worked very hard on the sale of our property. Constantly kept us up to date on the progress and interest of the buyers. Without a doubt, we will be contacting Pam with any future sale.

East River Acres LLC
Pam was excellent to work with. Always available to answer questions and help in any way possible.

M. Carman
This was my first time purchasing and selling a home. We are thankful Pam found buyers for our home so quickly, as it was only on the market a day. We are grateful we found our new home in vestal as it fits perfectly for us. We do appreciate all Pam's time with the process of selling and buying, as we know a lot has to be done to reach the final stage. Pam is a wonderful and genuine person who does care about her sellers and buyers.

J. & J. Phelps
I worked with Pam previously and I appreciate Pam's knowledge, expertise and personality.

S. and J. Mcintosh
I have known Pam Williams for many years even before she became a Real Estate Agent. I know I could trust Pam when it came to selling my home. Pam was with us every step of the way and continually followed up with the buyer's agent, attorneys, and surveyor. I appreciate how Pam was able to remove the stressful hurdles that come with selling. She will be the agent if there is a purchase in the future.

J. Mcintosh
Pam is outstanding to work with. Always able to answer any questions you might have. Makes everything as easy as possible for you.

C. Chace
I've known Pam for many years prior to her coming to Yaman Real Esate. Pam is an absolute delight to do business with!

A. Walrath
Pam was a wonderful agent. She was professional and very knowledgeable with the process. She kept us updated every step of the way and was always available for our questions. We enjoyed working with her and would highly recommend her to anyone.

L. Crandall