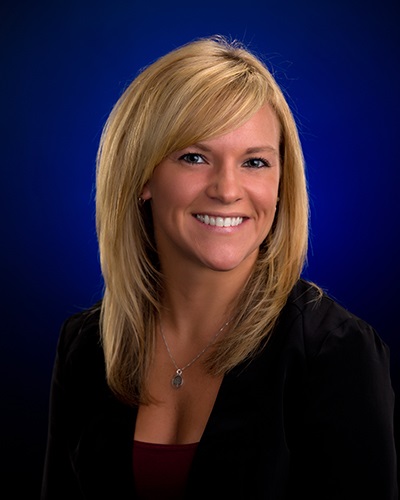 I was born and raised in the country hills of Truxton and I graduated from Homer School District. I continued my education at SUNY Morrisville in Office Technology Management/ Business Administration.
I have worked in Financial Services in the past for several years and am currently with The Cortland Chamber of Commerce.
In the past I have been involved with helping many fundraisers and benefits, Coaching my beautiful twin daughters in sports and volunteering with The YWCA Board of Directors. I am also an Alumni of Leadership Cortland 2018.
I truly enjoy the outdoors and all that it has to offer. I have played numerous sports and have many different hobbies with family and friends that surround me.
The connections we make when being involved with the community is a passion of mine and I hope to help others feel the same. I strive to meet new people every chance I can get. I look forward to helping people by assisting them with their real estate needs. If you know of anybody looking to buy or sell real estate I would love the chance to get to work with them!

I can't say enough good things about my recent property selling experience with Yaman Real Estate and our agent, Nikki Davi. As a seasoned buyer and seller of properties over the years; I know that listing the house, showing it and collecting offers is only a part of the process. Communication with the attorney's, updating paperwork like deeds and abstracts, discussion with banks etc. is where having a hard working, organized and knowledgeable agent like Nikki really makes the difference. To say she was impressive is an understatement! Thank You Nikki for a wonderful house selling experience; start to finish.

R. Osborne Jr.
Nikki as absolutely wonderful from start to finish. I would recommend her 1000 times over

S. Baran
As a first time home buyer, I had absolutely no clue what I was doing. Nikki went above and beyond to make sure I understood every step of the process. No matter what time of day, she was available to answer any question I had. Would 10/10 recommend Nikki to anyone buying or selling property.

A. Kenyon
Nicole has popped up in my life at various times over the past few years. Her name was given to me by multiple friends/colleagues when we were looking for tenants for our rental properties, as well as when we had friends looking for properties to rent in our area. Her communication and response rate are top notch. I was never left hanging waiting for her to get back to me. She has many contacts in the community, which I feel really aids to her ability to help others. She can see the big picture and offers assistance at the highest levels. She is friendly and professional and I know that I or whomever I am sending her way, will be in good hands.

Sarahvanliew
It gives me great pleasure to give a character reference of Nicole (Nikki) Davi for NY Licensed R.E. Salesperson. I have known Nikki in a varity of capacities though out the years. However, she is most importantly a dear friend for over 5 years. She is a huge part in our community and is always putting others first. Nikki, is motivated, intelligent, efficient, detail-oriented, and extremely competent in her job as a Real-estate Agent, and her position at the Cortland County Chamber. I can confidently say she will be sure to make your house dreams come true, rather it be selling or purchasing.

C skinner136
Nicole Davi was a true blessing to deal with, our introduction was via a call from me in search of a realtor to sell a property I owned for several years and never got a chance to truly develop, within 24hours of our initial conversation she had researched, drove by and had comps ready for me. I signed that same day and never looked back. My property sold within 2 weeks from listing.

Camthebull
Nikki was very dedicated to making sure we had a quick and easy time finding, buying, and closing on a house. She would respond to any inquiries we had no matter the time of day and timely, and always made herself available for us when we needed her support in person. She was very professional and persistent in contacting affiliated parties for information. We would recommend Nikki to anyone in the market for a new home!

JacklynMorgan5
Very happy with the job Nikki did for us would recommend her to anyone

B. and A. McCraken
Nikki was very enthusiastic and went above and beyond what we expected.

J. McRae
"Nikki was the best She helped us from begining to end. We've already recommended her to three other people. We would use her again in a heartbeat. Jordan and Danielle"

Jester7o68