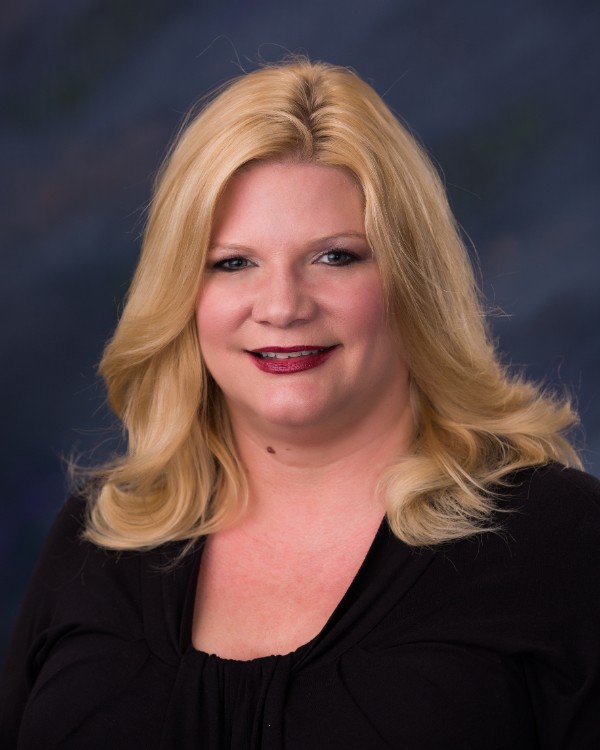 Since 1998 Nicki has been serving both Buyers and Sellers in Cortland, Cayuga, Tompkins and Onondaga Counties. In her 23 years association with the Cortland County Board of Realtors she has served as chairperson or member of the following committees: Education, MLS, Professional Standards, Grievance, Program, Finance, Human Resources, Community Hero and Business Showcase. For many years, Nicki has served on the board of the Cortland County Board of Realtors, most recently as the New York State Association of Realtors Director and has served as President of CCBR. Nicki has been a multiple recipient of the Golden Circle Award and in 2014 was named a Million Dollar Lifetime Member. Nicki's many accomplishments include her colleagues selecting her as the Distinguished Realtor of the Year and she has been awarded the honorable distinction of Realtor of the Year.
Nicki may be a familiar face to you! She is a native of the area, the daughter of Bill and Nancy Oustad and she is a Homer High School graduate. She is involved in many community and Homer School activities. She also co-founded Puzzle Solvers, a 501c3 charity that raises awareness and funds for our local community members, schools and programs who are affected by Autism. She enjoys outdoor activities, live music and being with her family and friends.
Nicki has worked on many residential deals and is very knowledgeable in the investment market. Call her today for any of your real estate needs!

Nicki was the most informed member of our buying team and often gave us better advice than the lawyers and bank representatives. She went and continues to go above and beyond to make our purchase a home. If it weren't for her, we may have walked away from this purchase due to advice and hold-ups by the other parties involved. I have full confidence in Nicki and would recommend her as an agent without a second thought.

A. Mrvelj
Nicki is absolutely incredible. She explained everything in great detail and answered any questions I might have. The whole process was a great experience. I would highly recommend Nicki to anyone.

E. Morley
Nicki is the absolute best real estate agent I could have ever hoped for! She made the process so simple and fun for my boyfriend and I (I am a first time home buyer and we were selling his home). Nicki even brought us housewarming gifts because she is the best!! I would 10/10 recommend always

T. Totman & E. Feldman
"Nicki was amazing! My girlfriend and I had a wonderful experience buying our new home and selling our current home. I can not thank her enough for how on top of everything she was, super responsive, and just an absolute joy to work with! She even caught things that the other seller's agent was missing, which kept us on track with our closing date. Nicki even got us his and hers pool floaties for our new pool! Would 100% recommend her to others and already have. :) Thanks Nicki!!"

T. Totman
Nicki was the best Realtor we could have asked for! It was my first time buying a home and Nicki made the process and ton of fun and I felt confident in her experience and judgement. She was very trustworthy and always answered any question I had as soon as she could. We also sold our home through Nicky and that process was inexplicably simple! We developed such a great relationship with her that I actually miss the experience! She even got me and my boyfriend pool floats as a house warming gift :) If you need a Realtor, I would recommend Nicki Wynn EVERY time!

erose7164
Nicki was there for us every step of the way. Even in between steps! Any time of day she was just a text away, and she always got back to us quickly and professionally with answers to our questions. She is very kind and knowledgeable. This was our first time buying a home & she made this very complicated process much, much easier for us.

K. Carter & T. Weaver
Nicki is amazing. She is so responsive, informative, and above all honest. It felt at all times she was in it for us to find the perfect home not in it for herself. I'm very appreciative of Nicki's hard work and considerate responses through every step I would recommend her to everyone.

J. Reed
Nicki was right there with me the entire way. She went the extra mile at every turn. She was the calm in the storm that is purchasing a home in NY state.

C. Brown
Nicki is great and we will continue to work with her in all of our future endeavors

C. Beattie
I have worked with Nicki Wynn in the new purchase of home. Not only did she help us with our purchase of our first home but also our forever home as our family expanded property. Yaman also did a great job with the sale of our home- The company and Nikki are professional, available and honest! Highly recommend

J. Reed